Designing A Custom Area Rug
For the perfect 'piece de resistance' to any design scheme, think of an area rugas the ultimate icing on the cake. In addition to instantly lending soft comfort, rich color, and visually interesting texture, your rug can add balance to your furniture and overall design. Rugs also help protect your hard surface flooring from spills, scratches, and general wear-and-tear. So what's even better than finding an area rug you love? Creating a custom area rug for a completely stunning and exact match to your home décor!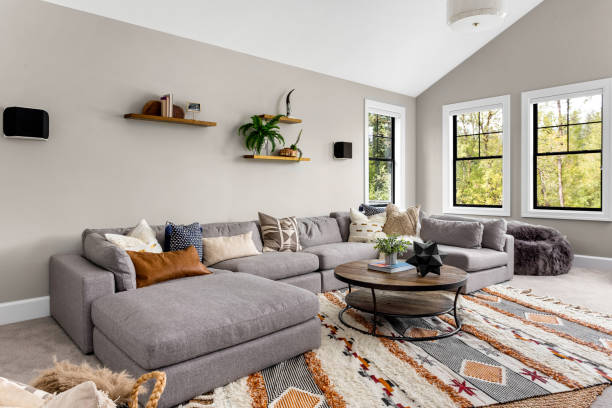 It's incredibly easy to get inspired by the dazzling array of area rug options. Think of your favorite shades and patterns. What material is the best fit for the lifestyle inside your home? Do you need the stain resistance and durability that nylon will provide an active family? Maybe you want the style and value that polyester offers. The carpet fiber that your rug is made from will offer the same characteristics as wall-to-wall carpeting and your best fit will depend on factors such as kids, pets, and activity level.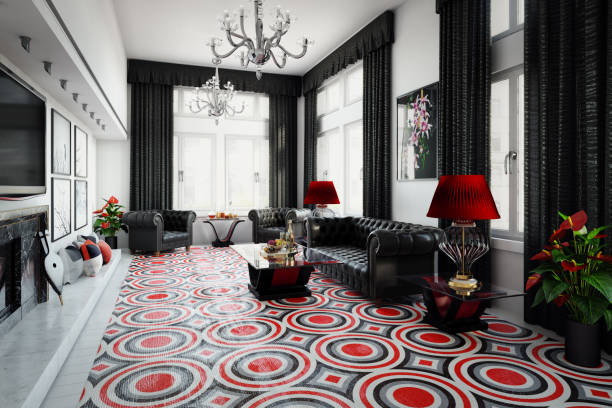 Everyone knows that details make a difference in top-quality products and your area rug is no exception. In fact, the details of your custom area rug will make you feel like an award-winning interior designer. Did you know that we can create and design rugs with borders that match exactly to your room décor? You don't need to hire a decorator to achieve an artfully-designed room. Custom capability allows you to have completely unique pieces that will dazzle your visitors and set your room apart.
The best part of creating your custom rug is that you can make sure it's the perfect size to fit the space in question. If you want an area rug to complement a specific table, whether a coffee table in the living room or a dining room table, the size of the rug makes a big difference. Your dining room will require a larger rug to fit all of the legs and prevent an uneven surface for your meals. In your living room, you can decide whether you want your rug to fit all of the table legs or just the front legs.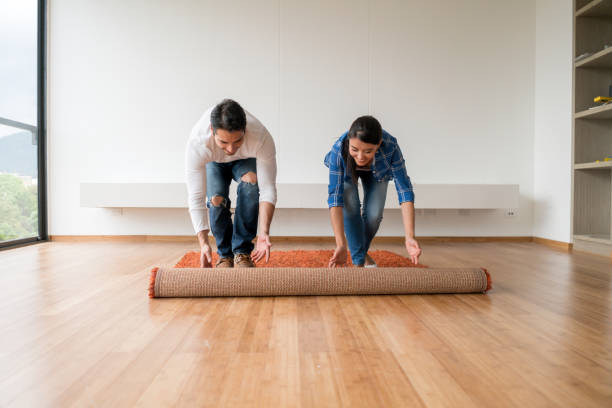 We can custom size many of our carpet styles in 13 and 15 widths, even creating larger size rugs up to 15' wide for maximum effect. So if you have a large dining room table and need an even larger rug (a general rule is to add 36 inches to the length and width of the table size), you will be able to create a custom rug to fit flawlessly. It goes without saying that your standard coffee table rug sizes like 5 x 8, 6 x 9, 8 x 10, and 9 x 12 are stylishly covered.
There's no need to hunt for the right area rug when you can make the perfect custom option!