How To Choose The Best Area Rug For Your Room
An area rug is the perfect finishing touch in most rooms. Their versatility allows them to stand alone as a focal point, a powerful design element in your room, or as a background element that helps tie your entire room together.
Area rugs can be switched out with ease so you can change the look of your room instantly. And they're available in a wide selection of colors, patterns, designs, styles, shapes, and sizes, so you will find the perfect area rug for your room no matter your personal aesthetic.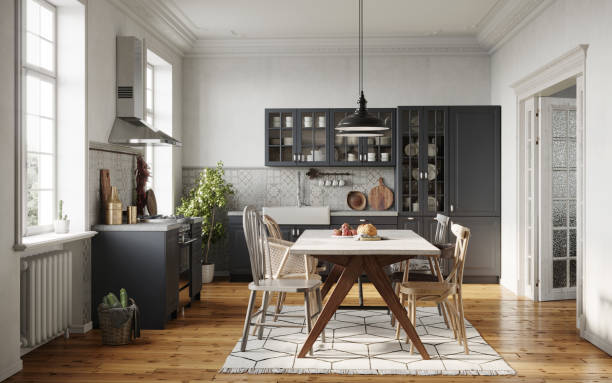 Area rugs are not just fashionable. They are functional. They help protect your flooring underneath, increasing its longevity. Area rugs are a must-have, especially in living rooms, dining rooms, your home office, and high-traffic entryways and hallways.
At in , , we are the area's most trusted source for area rugs. We carry a large variety of rugs that will match your style, your room shape and size, and your lifestyle.
But how do you know which area rug to buy for your room? How do you know where to even begin?
Learn more about how to choose the perfect area rug for you and your room.
Choose your area rug style
When you begin looking for an area rug, your personal design style is a great place to start. Look at your furniture, décor, and floor and wall colors. Area rugs are available in classic styles, but also modern styles, florals, strong geometric patterns, and solid colors. Your area rug does not have to match anything in your room exactly, but it should complement what you already have in place. Ask yourself if you want your rug to make a statement or if you want it to be a background element. If you want a rug that is a focal point, choose a bold pattern. If you want it to be a background element, choose a rug that is either a solid color or has a subtle pattern. If you have patterned furniture, you probably want to opt for a solid-colored rug, so your patterns don't clash.
The colors you choose will help set the mood of the room. Cool colors – such as blues, grays, greens, and bluer purples – are good for areas where you want to relax, while warm colors – such as reds, yellows, golds, and most browns – are good for rooms where you want to encourage socialization. Don't just take into consideration the color and pattern, but textures too. Too many textures in a room will make it look busy instead of cohesive.
Choose your area rug size and shape
Once you know what colors, patterns, and textures will look best in your room, you can decide what shape and size your area rug will need to be. Look at where you will place your area rug. Your rug should mimic the shape of the furniture in the room. For example, if you have an oval dining room table, you'll want an oval rug, and if you have a rectangle dining room table, you'll want a rectangle rug. In the living room, let the arrangement of the furniture be your guide. Seating arranged in a semi-circle will look best with an oval or round rug, while seating arranged in a rectangle will look best with a rectangle rug. A hallway will look best with a runner, and bedrooms typically look best with rectangles. While there are always exceptions, these are good guidelines to follow for the best look.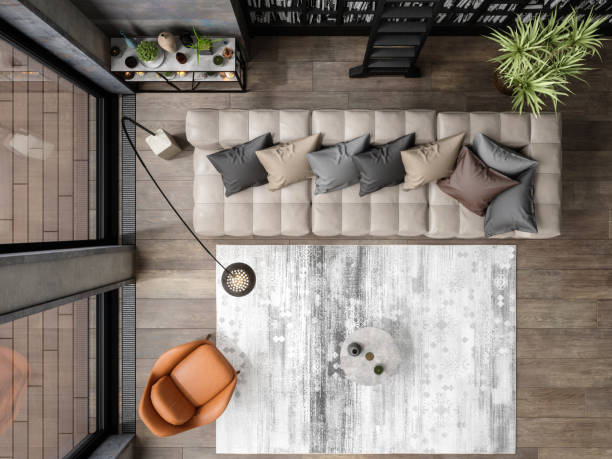 Now you'll look for the right size. You'll need to measure the area where you want to place your area rug. You will likely want a rug that extends a few inches beyond the area you wish to define. In a dining room, your rug should allow for all the chairs to sit on the rug when in use, so that typically means about 2 feet beyond the edge of the table on all sides. In the living room, you may wish to buy a rug big enough for all furniture to sit on it or the front two legs of each piece to sit on it. In your bedroom, you may choose to use runners or a rug that the bed can sit on easily with at least 2 feet extending beyond the edge of the bed.
If you love a rug that is too small for the space, you can layer it with a larger rug underneath and the smaller one as a focal point on top.
Choose a rug for your lifestyle
Another point to consider when you are choosing your area rug is what is your lifestyle. If you have children or pets, you'll want a kid-friendly or pet-friendly area rug that is made to resist stains and wear and tear. If your rug is in a high-traffic area, such as a main hallway, you'll want something that is made to be durable. In a living room or bedroom, you may choose a luxurious, plush rug to add that extra layer of comfort and warmth. Different materials will work better in different rooms. Wool rugs can hold up to high traffic, but nylon rugs are typically more resistant to stains and fading, for example. What you choose will depend entirely upon your lifestyle and your home.
No matter what type of flooring you have in your home, an area rug is a necessity to help protect your floors. Area rugs help tie a room together and add extra layers of comfort and warmth, while reducing sound. Area rugs can easily be changed out so you can update your style with the season or with each passing trend. Today's area rugs come in a large variety of styles, colors, patterns, and designs so you'll be sure to find the perfect one to match your style and lifestyle.
Shop our collection of area rugs at in , , today!