Why Buy Waterproof Flooring
Water is inevitable. No matter how careful you are sometimes spills happen.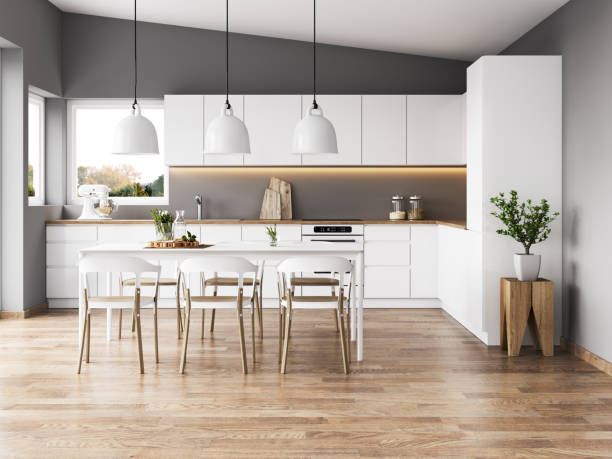 Your floors shouldn't suffer because your kid likes to play pirate in the bathtub or if your loved ones aren't the best at remembering to dry off after swimming before traipsing through the house. You also shouldn't have to worry about if your floors can withstand an emergency, like a leak or flooding.
That's why you should invest in waterproof flooring, especially in those rooms prone to moisture and humidity, such as your kitchen, bathroom, laundry room, mudroom, and basement. But waterproof flooring is ideal for any room of your home because it is low-maintenance and incredibly resilient. It is a great choice for busy families because waterproof flooring is also kid-friendly and pet-friendly thanks to its durability and ease of keeping clean.
There are several benefits to waterproof vinyl flooring.
Waterproof Flooring is Easy to Maintain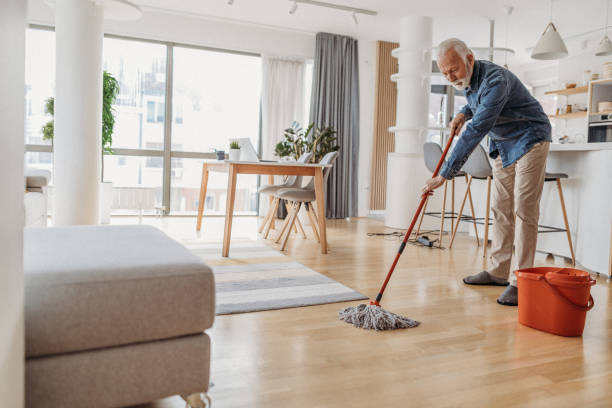 You won't have to sacrifice time caring for waterproof flooring because it is easy to maintain. Waterproof floors don't need a lot of attention. It would help if you placed doormats at entryways to cut down on the amount of dirt tracked into your home. You should sweep or dry mop your floors regularly. How often you do that will depend on how much traffic the room has. You can use a wet mop on waterproof floors. Because waterproof flooring repels liquids and stains so well, you'll find it easier to remove grime and dirt than with other types of flooring. You'll find waterproof flooring is carefree, making it ideal for busy households, especially homes with kids and pets.
Waterproof Flooring is Fashionable and Durable
Luxury vinyl and sheet vinyl flooring are available in a wide variety of colors, patterns, and designs. Vinyl flooring is created to mimic the natural beauty of wood or ceramic flooring but is available at a fraction of the price of hardwood or tile. Waterproof vinyl flooring also allows you to achieve the look of natural hardwood flooring in rooms you wouldn't typically install hardwood, such as the bathroom. Thanks to the latest innovations in flooring, vinyl waterproof floors provide you with exceptional performance. They will not warp or swell when exposed to water. Many vinyl floors are also scratch-resistant and fade-resistant, meaning they will last you for many years.
Waterproof Flooring is Easy to Install
We recommend all flooring be installed by a professional. Our team of experts has years of experience and will ensure your floors are pristine from day one. Vinyl flooring is one of the easiest types of flooring to install. So, it can also be installed by a homeowner who enjoys doing their own home projects.
Waterproof flooring is a fashionable and versatile choice for your home. Vinyl provides you with the natural beauty of hardwood or stone flooring, but at a fraction of the cost and is easier to install. Waterproof flooring is perfect for any room of your home, but is essential in rooms prone to moisture, such as bathrooms, kitchens, laundry rooms, mudrooms, and basements. These floors provide you with function, as well as style.