Open Your Space With Wide Plank Flooring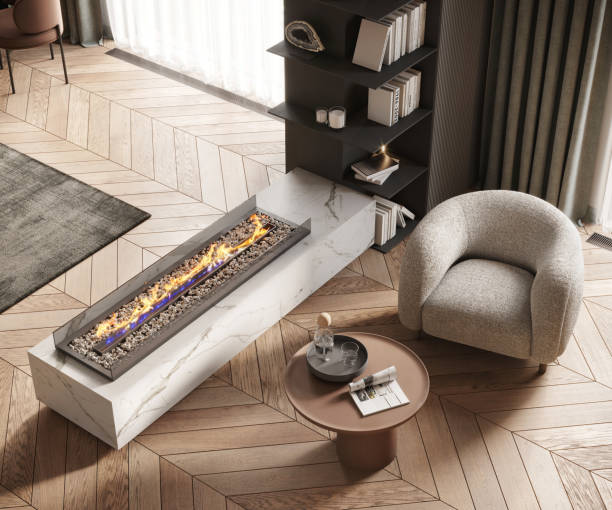 Whether you're looking to enhance the flow of an open floorplan or give a confined area a larger feel, using a wider plank can help you achieve a finished floor that maximizes smaller square foot spaces effectively. It's no secret that wide plank hardwood flooring
is trending with designers, homeowners, and builders, and now these visuals can be achieved with realistic wide plank luxury vinyl and wide plank laminate flooring for even greater design capability. The Carpet Mart showroom in Louisville KY features all of the most in-demand plank widths and formats to help you complete your ultimate vision perfectly. Here are a few of our favorite ways to open your space with wide plank flooring:
Uncluttered Visual – The best flooring options to make a room look bigger are those that offer uncluttered visuals, which allows them to use natural light most successfully. The wider the plank format, the more luxurious and bigger the room will feel as there will be fewer seams in a finished floor. Since you can find hardwood, laminate, and luxury vinyl planks in wider widths, you can accomplish this look within your budget parameters and in any room throughout the home.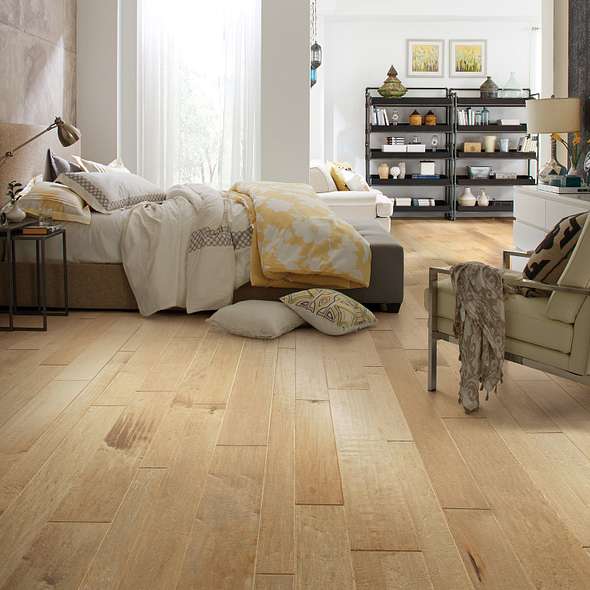 Luxurious Appeal – Simply put, rooms that feel expensive will also feel grander and bigger! The largest, widest planks provide elegance and upscale appeal. Longer, wider planks can help your bedrooms feel like a boutique hotel, your kitchen feel like a café, and your master bathroom feel like a spa. Not only will these wider plank sizes make your rooms feel more luxurious, but your floors will also impress more prospective homebuyers if you are looking to list your property on the market.
Showcases Finish – Wide plank flooring will showcase more of your favorite texture and tone across the finished surface. If you love distinctive graining, knots, and markings, rustic wide plank hardwood flooring will display more of the natural character you cherish. When looking to make a small room feel airier, a wide plank in a lighter shade with an ultra-low-gloss finish will reflect natural light better and create the illusion of open space. As a general guideline, keep wide plank finishes simple, natural, and warm, and with subtle texture to visually expand the room.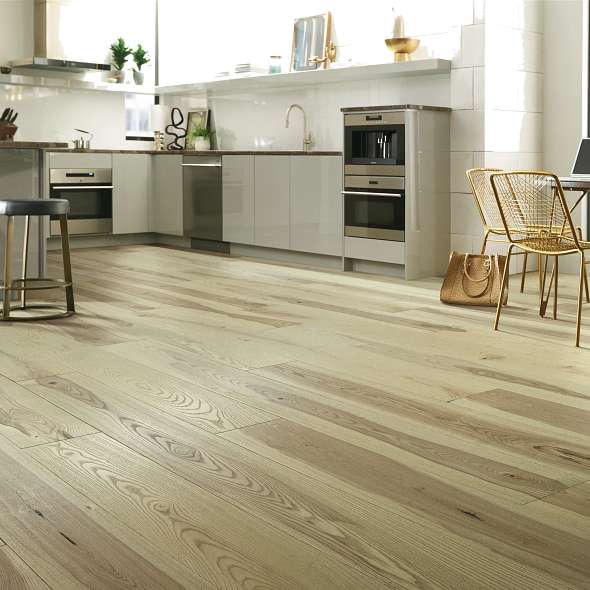 Enhance Perspective – You can also use wide plank flooring to adjust the focal point or perspective of a space by using the dimensions of the room to your advantage. Consider exploring the impact that different plank layouts will have on the perception of your space: A diagonal or staggered wide plank layout can direct the eye to see the room in a larger way. Similarly, you can see if running your wider, longer planks parallel to the longest wall in a small room will enhance the perspective.
In addition to capturing popular flooring trends, wide plank options provide valuable solutions that will help you get the most out of your home. The Carpet Mart experts in our Louisville KY showroom will help bring your inspired ideas to life and open up your favorite rooms to a whole new feel!