The Best Flooring For Your Pets – Carpet Mart
For many of us, pets are an integral part of our lives. Whether we are talking about Daisy the Golden Retriever, Franklin the Tabby cat, or Peter the domesticated bunny rabbit, our pets are an extension of our family and as such, they end up spending a great deal of time in our home.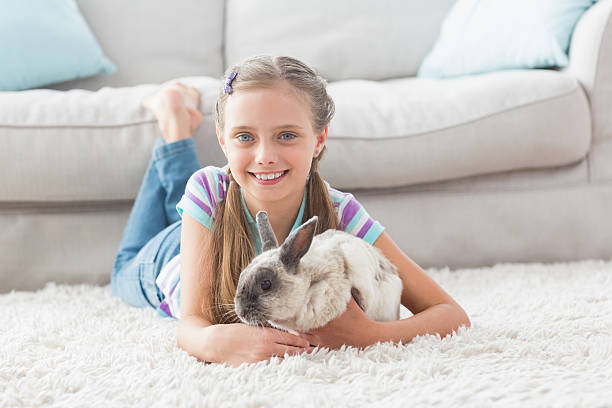 However, as cute as Daisy, Franklin, or Peter may be, even the most well-trained and best-behaved pets are prone to the occasional mess or accident. With this in mind, pet owners need durable flooring that can withstand the daily rigor of having a pet around.
These are the best flooring options for pet owners:
Laminate Flooring
Laminate flooring, known for its ability to emulate more expensive flooring options like hardwood or stone, is a solid flooring option for pet owners. With its built-in scratch-resistant technology, laminate flooring will not fall victim to damage from claws and paws walking across the floor.
In addition to its scratch-resistance, laminate flooring can withstand liquid spills and messes effectively. Simply by wiping up pet-related messes promptly, homeowners with laminate flooring can avoid the long-term damage that might stem from any mishaps that your pet may have.
Engineered Hardwood Flooring
High-quality engineered hardwood is another incredibly pet-friendly flooring option. Engineered hardwood is considerably more water-resistant than traditional hardwood flooring, promoting easier cleanups and less overall maintenance.
Engineered hardwood flooring has also been known to increase the resale value of homes. And the most obvious benefit, it adds style and sophistication to any home.
Luxury Vinyl Flooring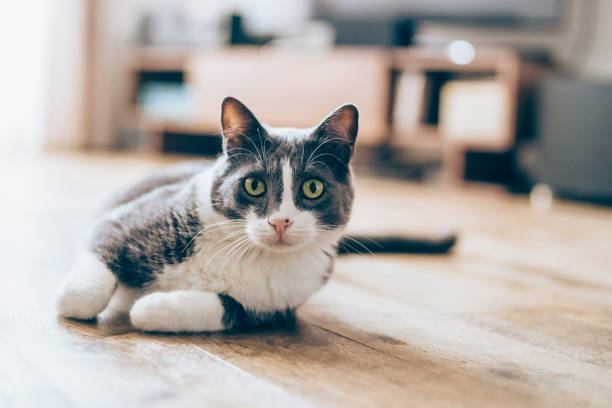 Another low maintenance option, luxury vinyl provides homeowners with a durable and attractive flooring style. Both water-proof and scratch/stain resistant, luxury vinyl is up to the challenge of handling whatever your pet presents.
Also worth mentioning, luxury vinyl is a resilient and comfortable flooring solution for both you and your pets.
Tile Flooring
Both durable and attractive, tiles flooring is a built-to-last flooring option that can withstand the daily wear and tear associated with owning a pet. Resistant to water and low maintenance, tile is ideal for pets as spills are easy to wipe away.
Available in different patterns, styles, and colors, tile flooring offers a level of customization and durability perfect for pet owners.
Nylon Carpet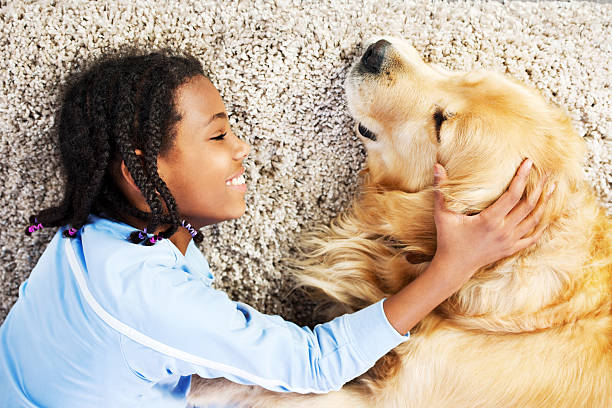 You may not immediately think of carpet when you think of flooring that can stand up to a pet. But nylon carpet is a durable choice for pet owners. Not only does it stand up well to high traffic for your most rambunctious furry friend, but it is easy to clean. Nylon carpet resists moisture and does not easily snag.
With pets, it's best to expect the expected, but if opting for laminate, engineered hardwood, luxury vinyl, or tile flooring, you can always expect durable and low maintenance flooring options ideal for you and your pets.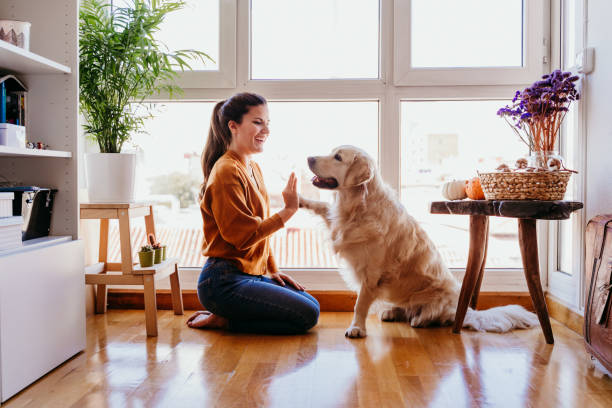 Are you interested in learning more about the best pet-friendly flooring options available to you? Our Flooring 101 experts are waiting to assist you and will guide you through your home project every step of the way.